Published: Wednesday, March 09, 2022 12:15 PM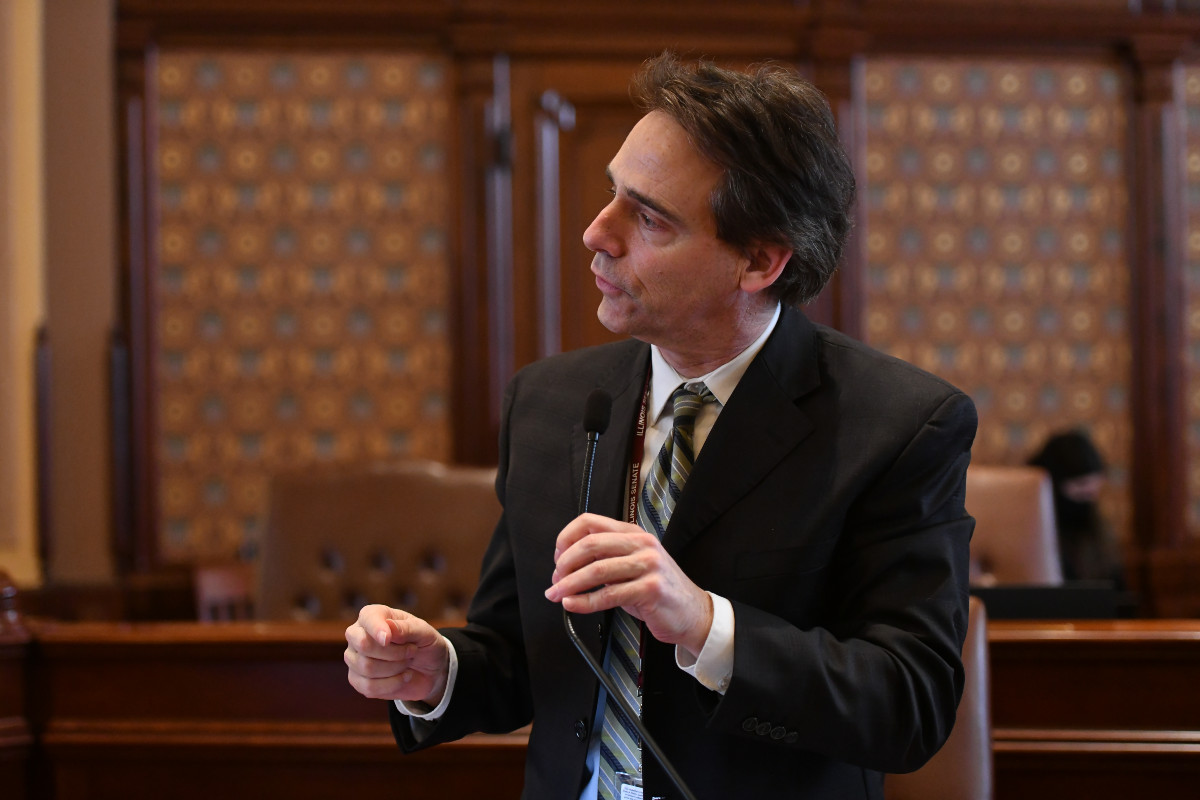 ROCKFORD – Thanks to support from State Senator Steve Stadelman (D-Rockford) three local museums will receive a combined $838,000 to make improvements and create new exhibits.
"Museums provide extraordinary opportunities for education and are great environments to explore and learn about our history," Stadelman said. "The grants going to these museums will provide the resources necessary to serve the community."
The Department of Natural Resources announced three museums in Rockford that will be receiving grants. The Rockford Art Museum will receive $301,000, the Tinker Swiss Cottage Museum and Gardens will receive $104,000, and the Discovery Center Museum will receive $433,000.
"Tinker Swiss Cottage Museum is beyond grateful for this generous grant. The funding will help with numerous capital repair projects around the museum campus. The museum itself will receive new UV filters for the windows, and the brick pathway through our Iris Garden will be redone to make the campus safer and more accessible to the public," said Samantha Hochman, executive director of the Tinker Swiss Cottage Museum. "This funding also will provide a railroad crossing to be installed in order for us to access our Northern Railroad Garden. With this new accessibility to our garden space, the museum hopes to reinstall the original Victorian gardens once landscaped by Robert Tinker himself."
"Rockford Art Museum is grateful for the funding awarded through the State of Illinois IDNR Museum Capital Grant program," said Carrie Johnson, interim executive director of the Rockford Art Museum. "The funding will support the much needed HVAC system upgrade at Riverfront Museum Park. This is the first step to replacing this aged system - this allows the museums to continue to focus on our missions and serve the community."
"Discovery Center is thrilled to be a recipient of the IDNR Museum Capital Grant. The COVID pandemic increased our understanding of our need for additional airflow in the museum galleries - this funding will allow us to improve ventilation to improve the air quality throughout the museum," said Lana Paris, director of development at the Discovery Center Museum. "In addition, we will enhance one exhibit area to make it more accessible for our visitors. Capital investments like this allow Discovery Center to continue to offer an exceptional experience for each of our visitors. "
This grant money for museums is a part of the Department of Natural Resources' Museum Capital Grants that are designed to help public museums expand and upgrade facilities, create new exhibits, and other physical enhancements to facilities to improve their ability to serve the community.
The grants were announced on Wednesday by the Department of Natural Resources.
###
Category: Uncategorised