Published: Thursday, July 12, 2018 04:31 PM
Funding for Rock Valley College renovation released

State Senator Steve Stadelman announced the release this month of $9.2 million for the construction of Classroom Building 1 at Rock Valley College. The release of funds by the Illinois Comptroller's Office reimburses RVC for the state's contribution toward remodeling of the classrooms, which began in 2015 but was stopped due to the budget stalemate. In 2016, the college restarted construction using its own finances.

"The two-year budget impasse negatively impacted every community in our state by delaying payments for vital services and halting money for important capital projects, like this one at Rock Valley College," Stadelman said. "I'm pleased the state is finally keeping its commitment to Rock Valley College as it continues to improve the learning environment for students and staff in the Rockford community."

Renovation of the 61,000-square-foot structure included upgrading plumbing, lighting and electrical work and building a two-story, 21,000-square-foot addition.
New fiscal year brings new state laws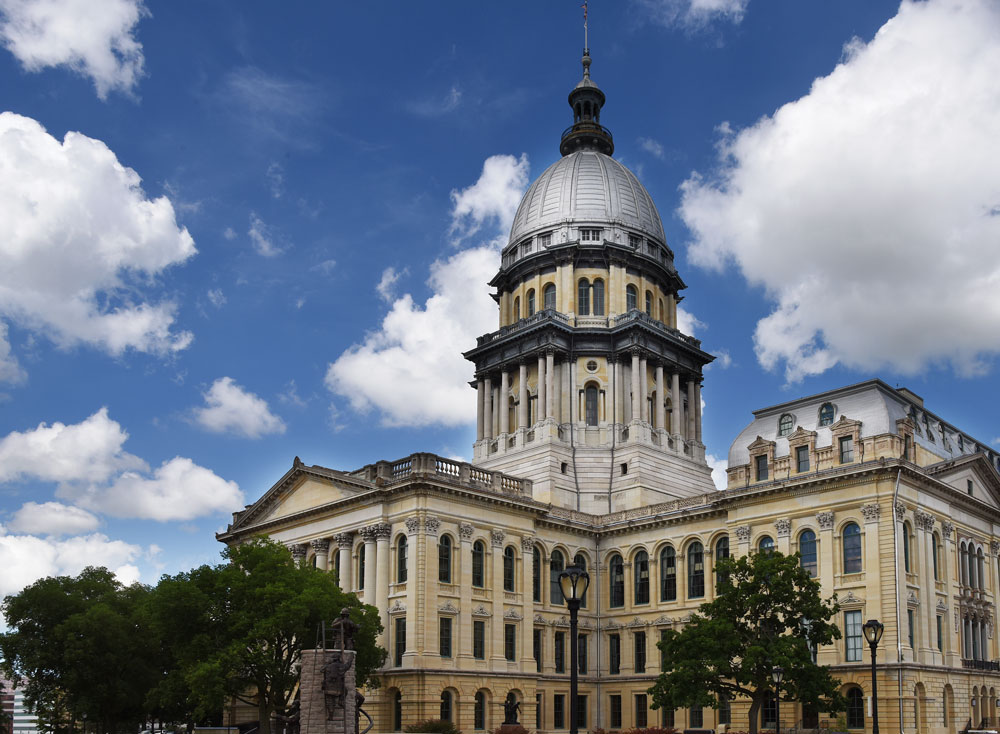 July brings the beginning of a new fiscal year for the state, and several measures passed by the legislature and signed into law take effect on July 1. The most notably of the new laws, which was supported by State Senator Steve Stadelman, addresses Illinois' teacher shortage.
Rural and downstate school districts will have more tools to help overcome the challenges of a statewide teacher shortage under the that is based on input from Illinois educators. Among other things, the measure slashes red tape to encourage educators outside of Illinois to apply for hard-to-fill jobs here, creates a short-term substitute teaching license and allows downstate retired teachers to substitute in classrooms without jeopardizing their retirement benefits.

Other laws effective July 1 - click on each bill number to read more:

SB 312 Requires any entity selling "catfish" products to disclose on the packaging, menu or wherever applicable the fish's country of origin. The concern is food establishments offering swai fish (Pangasiidae family) as catfish (Ictaluridae family) without informing customers.
SB 1223 Requires school districts to have an accelerated placement policy that allows students to be referred and evaluated for possible early entrance to kindergarten or 1st grade, acceleration in a single subject, compacted curriculum, grade acceleration, grade telescoping or early high school graduation.
HB 303 Reforms the civil asset forfeiture process; places the burden of proof in forfeiture cases on the prosecution, instead of the property owner.
HB 2453 Requires the Department of Revenue to transfer funds directly from sales taxes into the Downstate Public Transportation Fund instead of first being deposited by the Comptroller into the General Revenue Fund.
HB 2963 Creates the Entity Omnibus Act, which takes the conversion and domestication processes out of various acts affecting business entities.
Category: Week in Review