Published: Thursday, November 29, 2018 03:58 PM
Chicago Tribune speculates on renewed favor for passenger rail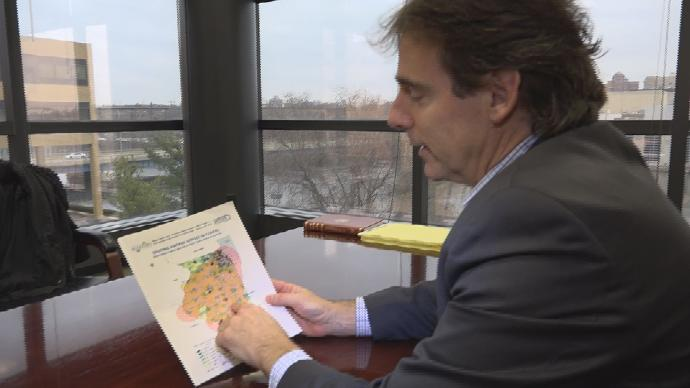 Monday's edition of the Chicago Tribune quotes State Senator Steve Stadelman in an article speculating on the likelihood of passenger rail from Chicago to Rockford regaining steam now that Bruce Rauner has been voted out of the governor's office and following overwhelming support for train service in a local referendum.

"It's a popular idea in northern Illinois," Stadelman told the Tribune. " We have a new governor who talked about the importance of transportation infrastructure. I hope he's willing to take a look at the idea."

Stadelman was instrumental in obtaining funding to restore passenger service between Chicago and Rockford, but the project screeched to a halt when Rauner defeated Governor Pat Quinn in 2014. He emphasized in the Tribune column that resurrecting the project again would require both "political will and the financing."

Governor-Elect J.B. Pritzker remains committed to "working across the aisle" to approve a capital spending plan that could provide a source of rail funding, according to the Tribune, which also cited the success in Winnebago and Boone counties this month of a nonbinding referendum calling for passenger rail from Chicago to East Dubuque.

• WIFR-23 News Report

Senate overturns Rauner vetoes in Week 1 of fall session
The Illinois Senate overrode the governor's vetoes on several key measures last week, including an attempt to unfairly limit restitution for families of veterans who succumbed to a deadly Legionnaires' disease outbreak in a residential care facility in Quincy. The original legislation, which Rauner tried to block, removes a cap of $100,000 on payouts in civil litigation against the state veterans home.

Also overturned in the Senate was Rauner's rejection of Tobacco 21, which raises the age when people can purchase cigarettes and other tobacco products from 18 to 21. Illinois joins six other states and 20 municipalities within Illinois in the effort to stop young adults from forming a deadly lifetime habit.

Senator Stadelman returns to Springfield after Thanksgiving weekend for the second and final week of the fall veto session.
Category: Week in Review