Published: Friday, July 27, 2018 04:14 PM
Stadelman expansion of River Edge Tax Credit signed into law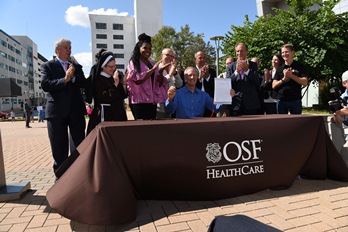 Legislation expanding an economic development tool known as the River Edge Tax Credit was signed into law by the governor today. The proposal, Senate Bill 3527, was passed through the General Assembly by State Senator Steve Stadelman earlier this spring. While the tax credit was previously available in downtown Rockford, Aurora, Peoria, Elgin and East St. Louis, the new law expands it across the entire state.
"This tax credit has been a vital tool to spur the economic growth of downtown Rockford," Stadelman said. "I'm excited about the possibilities that await our state by expanding this credit statewide."
The credit is equal to 25 percent of the rehabilitation costs for a business in a historic building, with a limit of $15 million total per year that will be administered by the Illinois Department of Natural Resources on a first-come first-serve basis. The program will expire at the end of 2023.
In Rockford, it has been used to incentivize projects like the $12 million renovation at the Prairie Street Brewhouse. Now that it has been signed, Senate Bill 3527 is effective immediately.
Roll-out of automatic voter signup under way
State officials continue to fine tune the roll-out of automatic voter registratio n in Illinois, an initiative advanced by Senate Democrats with bipartisan support. Under the newest phase of the law's implementation, which began July 1, those who contact a state driver services facility will be notified of their current voter registration status and asked whether they would like to update their information. Illinois must implement standards laid out by the federal Real ID law before AVR can be finalized, a process Secretary of State Jesse White has said will be complete in October.

Learn more about automatic voter registration.
In case you missed me on Facebook ...

Steve Stadelman
July 17 at 11:25 AM ·
Honored to present an Illinois Senate Recognition to the Rockford and Vicinity Baptist District Association! It's 40th Annual Session is taking place this week. Congratulations!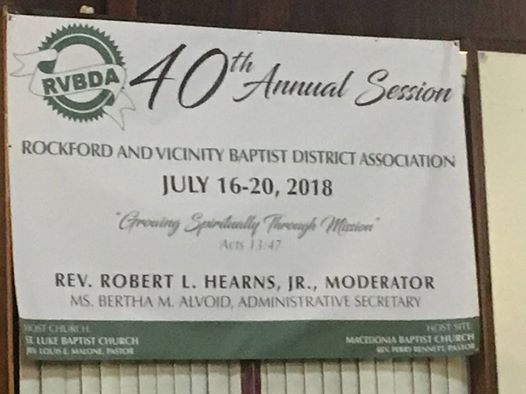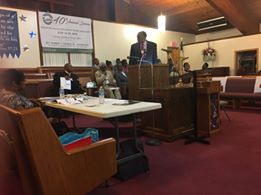 Category: Week in Review