Published: Friday, March 17, 2017 04:09 PM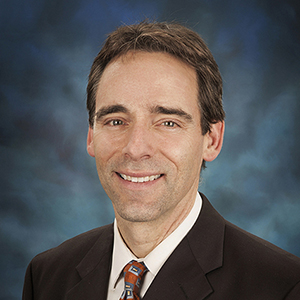 Close call leads Stadelman to introduce emergency prescription refill legislation

State Senator Steve Stadelman realized the importance of allowing pharmacists to fill dispense prescription drugs on a family vacation a few years ago, and he is now advancing legislation to allow emergency refills in Illinois.

Stadelman's son, who was 13 at the time, has Type 1 diabetes. During their vacation, he realized that he had no insulin or needles. Because it was a Saturday, the pharmacy was unable to reach the doctor to authorize a refill.

"This really drove home to me that getting a prescription filled quickly can be a matter of life or death," Stadelman said. "I started to do research and saw that many other states allow emergency refills to take place."

Stadelman's legislation would allow pharmacists to refill a prescription without a doctor's authorization if abruptly discontinuing the medication would cause medical harm or danger to the person. It would not allow emergency refills of controlled substances. Pharmacists could fill a prescription for a time deemed reasonably necessary.

Senate Bill 1790 passed the Senate Licensed Activities and Pensions committee this week and will move to the full Senate for consideration.
Stadelman advances bill to direct federal funds to at-risk students

State Senator Steve Stadelman advanced legislation through committee to prevent federal funding for low-incoming students from being diverted to pay teacher pensions. The measure could free up millions of Title 1 dollars for classrooms in the Rockford School District.

"Right now, school districts are being required to use federal funds that are meant to go to students to pay down the state's pension debt," Stadelman said. "This disproportionately affects at-risk students in the districts that need help the most."

Dr. Ehren Jarrett, the superintendent of Rockford's public schools, testified in favor of the legislation.
"What we're advocating for is to let those federal dollars go to what the teachers and the principals in those schools say they need most, which is support for struggling students," Jarrett said. "This is an opportunity for equity for those schools."
Senate Bill 195 would allow school districts to pay into federally funded teachers' pensions at the same rate as all other teachers, cutting the districts' contribution from 45 percent to 7 percent. Individual teachers' pensions would not be affected.

The legislation passed overwhelmingly in the Licensed Activities and Pensions committee and now heads to the Senate floor for consideration. Stadelman is a sponsor of companion legislation that passed in the House of Representatives this week.
Rauner demands cuts but can't name any

More than a dozen of Gov. Bruce Rauner's agency directors testified in Senate committees last week about cuts they would make to reduce the $5 billion hole in the governor's budget proposal. The grand total of the Rauner administration's savings proposals: $0.
Agency directors were unable, unwilling or unprepared to offer any savings or program cuts. Worse, the governor's prison system director didn't even show up to answer budget questions. This comes as a new state financial report shows Rauner's budget is more unbalanced than initially feared – the deficit is now just short of $5 billion.
The Rauner administration's inability to point to cuts presents a confusing scenario for lawmakers. For the third year in a row, the governor has asked lawmakers to give him the power to make cuts to balance spending. But when asked to identify reductions, his handpicked agency heads balk.

Senators constructed a budget and reform package containing a dozen proposals. Nearly half won bipartisan approval, but the governor pulled Republican votes off the final deal even as he publicly acknowledged that he was relying on it to balance his own budget.

At the moment, the Senate budget solution remains on hold while Senate Democrats await word that there is Republican support for the proposals the GOP helped put together. On several occasions this year, the Senate has been poised to vote on the budget compromise, only to have Republicans bail out at the last minute.
Category: Week in Review