Published: Friday, September 21, 2018 10:46 AM
Stadelman joins state treasurer to announce Money Match
State Treasurer Michael Frerichs visited Rockford this week to announce the new Money Match program that automatically returns lost money to Illinois residents without the usual need to gather paperwork and file a claim. The program is a result of legislation State Senator Steve Stadelman supported in 2017.
The program uses existing technology and state records to link unclaimed assets with qualifying owners. To qualify, the property cannot have multiple owners nor exceed $2,000 in value.
Frerichs' office is mailing 63,000 notification letters statewide this month. In Winnebago County, unclaimed property worth $213,191 is being returned under the Money Match program.
Statewide, the treasurer's office is holding more than $2 billion in forgotten cash and stocks belonging to individuals, businesses and nonprofit organizations.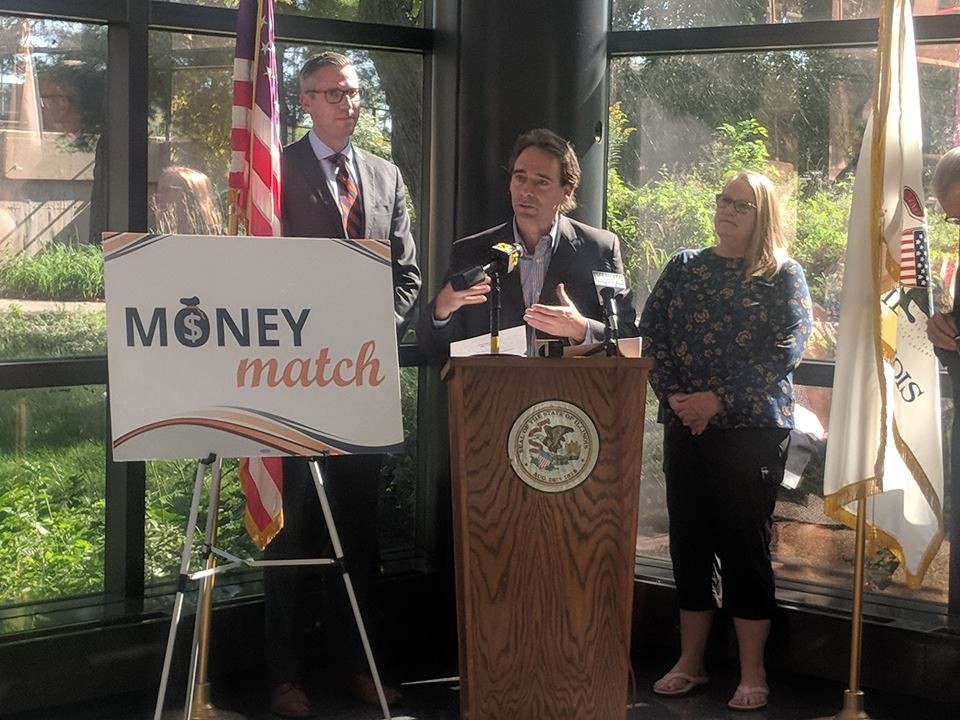 Stadelman accepts Legislator of the Year award
State Senator Steve Stadelman received the Legislator of the Year award Saturday from the nonprofit preservation group Landmarks Illinois for his work to expand the River Edge tax credit for redevelopment of historic property. Stadelman passed legislation to continue the tax credit for four years and expand the program across Illinois.
Originally, the economic incentive only was available in Rockford and four other communities. Projects like the $12 million Prairie Street Brewhouse in downtown Rockford have been made possible because of the tax credit, equal to 25 percent of rehabilitation costs.
Landmarks Illinois President and CEO Bonnie McDonald presented the honor to Stadelman and (left to right) State Rep. Jehan Gordon-Booth of Peoria, State Senator Pamela Althoff of McHenry and State Rep. Steven Andersson of Geneva at a reception in Chicago where they were hailed as "champions of historic preservation and instrumental in helping to enact preservation legislation in the State of Illinois."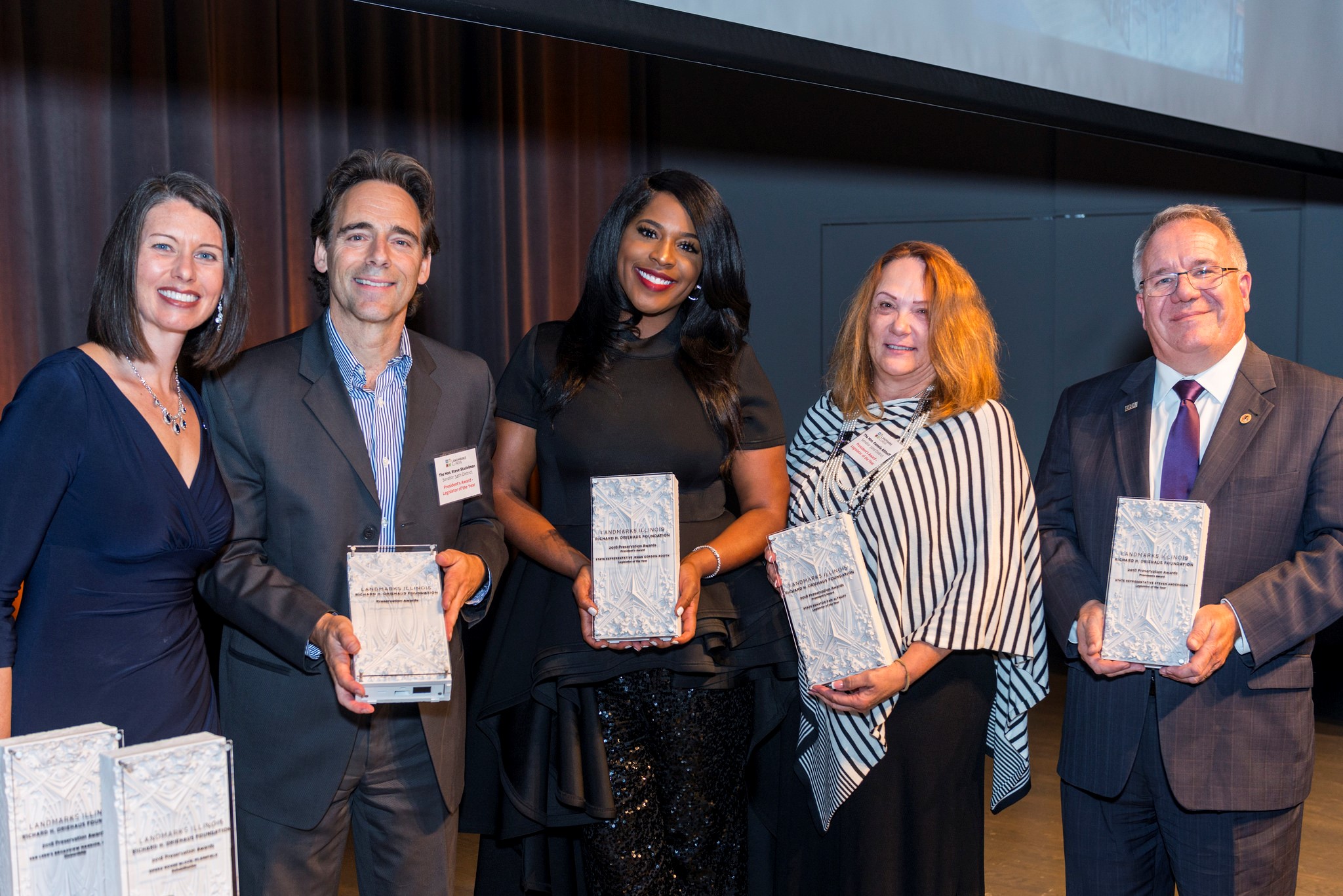 Support for disabled adults earns Stadelman top rating
State Senator Steve Stadelman has received a "superior" score for his voting record on issues affecting adults with developmental disabilites. The rating of 91 to 100 percent from Illinois Parents of Adults with Developmental Disabilities compares votes cast on 10 pieces of legislation relevant to the goal of community living that were approved by the General Assembly during the 2018 spring session. The governor vetoed two of the bills.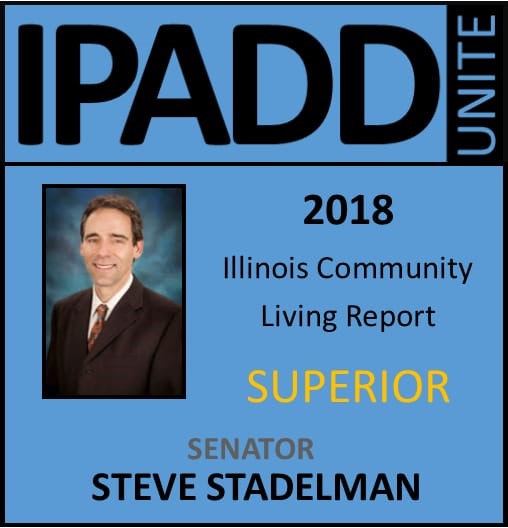 Stadelman participates in hearing on youth unemployment
A state panel with a name as large as its charge -- the State Task Force on Developing Opportunities for Youth and Young Adults Who Are Jobless and Out-of-School -- conducted a public hearing Wednesday at The Nordlof Center in Rockford. In 2016, nearly a quarter million young adults lacked jobs in Illinois -- 20,000 of them in Winnebago and Boone counties.
"We are looking for any ideas or suggestions," State Senator Steve Stadelman said. "What can we do in the general assembly? What can local non-profits and local employers do to improve the situation? It's a difficult, complex issue. Making sure students get through school is just the start. They have to continue to learn and acquire additional skills just to remain employable in the workforce.
In case you missed me on Facebook ...
Steve Stadelman
September 13 at 2:16 PM ·
Congratulations to Berner Food & Beverage on breaking ground on its new distribution warehouse at Rock 39 Industrial Park! The $25 million project means construction jobs and economic growth.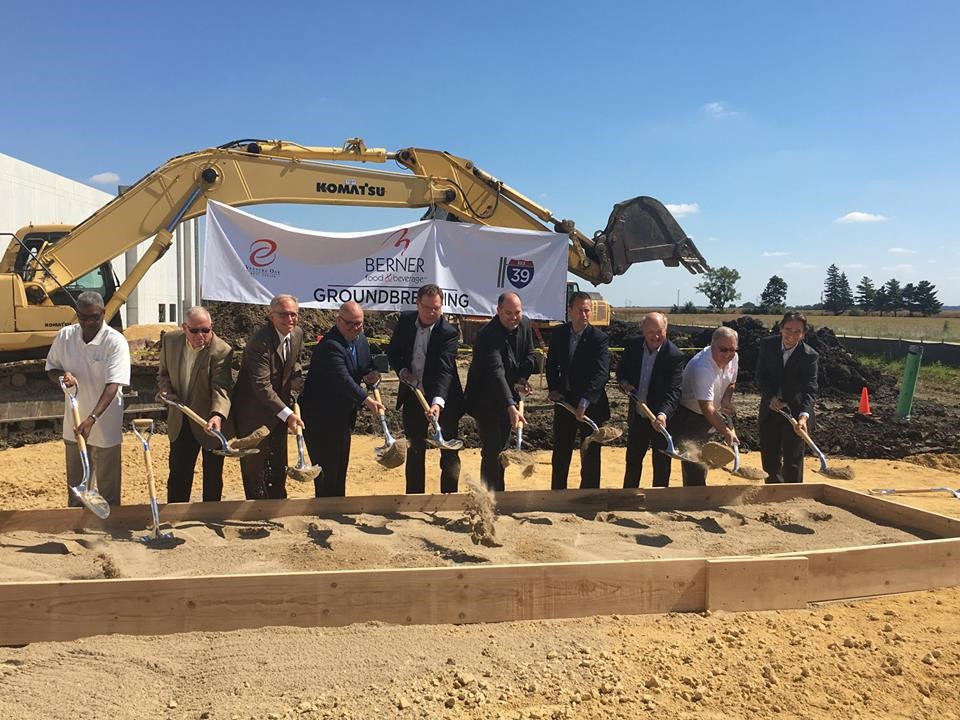 Category: Week in Review