Published: Thursday, December 18, 2014 10:36 AM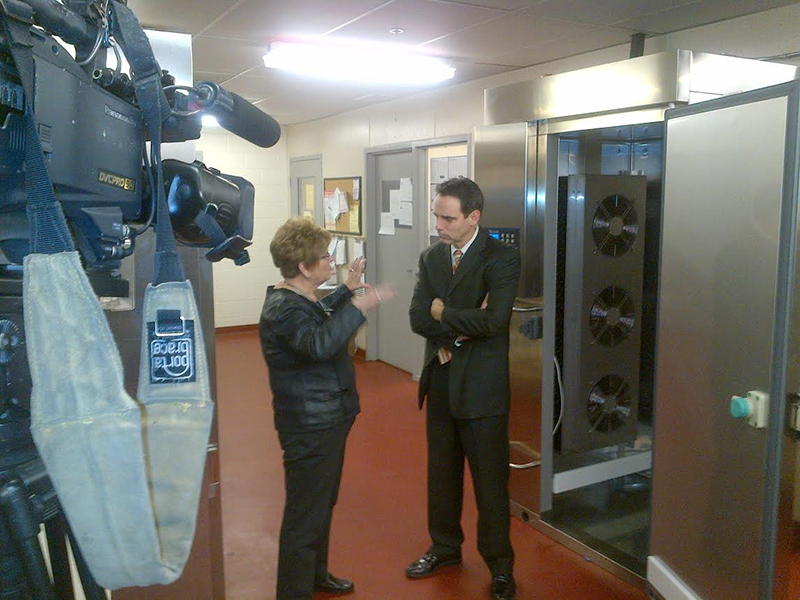 ROCKFORD – Thanks to the efforts of Senator Steve Stadelman, Lifescape Community Services Inc. is announcing that they have been awarded a $45,000 grant from the Illinois Department of Commerce and Economic Opportunity to purchase a new blast freezer. The new freezer will allow Lifescape, which delivers more than 20,000 meals annually through the Meals on Wheels program, to freeze its own meals instead of having to go through a third party to have them frozen. This will allow the agency to save money and keep seniors living independently in their own homes.
The state also looks to save substantial dollars thanks to the new freezer. On average, Illinois spends $48,000 annually for every person who lives in a nursing facility, as compared to only $12,000 for every person who receives in-home services.
"We are grateful to the state of Illinois, especially Senator Stadelman," said Lifescape Executive Director Carol Green. "The savings we will realize with this blast freezer will allow us to better serve our clients."
The freezer couldn't come at a better time, as Lifescape expects the demand for frozen meals on weekends and holidays to rise by nearly 20,000 this year and state funding becomes scarcer.
"It's becoming more difficult to find state funding for local projects, but keeping our seniors healthy and comfortable in their own homes is important work," Stadelman said. "Lifescape Community Services is a well-respected agency, and I'm confident this grant is a great investment."
Lifescape Community Services is Illinois' top source in Winnebago, Boone, Ogle and Lee counties for providing services to older adults, allowing them to independently remain in their own homes.
Category: Latest