Stadelman annouces Rock Cut reopening
State Senator Steve Stadelman today announced that Rock Cut State Park is now open so people looking for a safe recreational outlet during the COVID-19 pandemic can enjoy hiking, biking and other outdoor activities.
Stadelman worked with Illinois Department of Natural Resources Director Colleen Callahan and representatives of Gov. JB Pritizker's administration to include Rock Cut among 24 state parks initially scheduled to open May 1. Those discussions led to 35 additional state parks reopening today, including Rock Cut.
"I thank Director Callahan and the governor's staff for taking another look at its criteria for reopening state parks," Stadelman said. "Rock Cut is among this community's most treasured public assets, and its size allows plenty of space for people to enjoy nature while maintaining social distance. In these trying times, the ability to move around and be outdoors is a welcome relief."
Rock Cut covers 3,092 acres. Guidelines for safe use of state parks can be found at the IDNR website.
Stadelman calls for more funds for local health agencies
To help local health officials sustain their COVID-19 response efforts on top of heir basic functions, Steve Stadelman and other downstate Senate Democrats are pushing to double state funding for local health departments for the coming year.
Funding for Local Health Protection Grants would increase to $36 million in the state's next budget, which Stadelman views as key to opening up the economy.
"Winnebago County's recovery from COVID-19 will definitely need a fully staffed and better funded health department, and I think it's safe to say that nearly all 100 other local health departments are in the same situation," Stadelman said. "We need these departments operating as efficiently as possible if we want to reopen our state and local economies."
With mounting fiscal uncertainty for county and municipal budgets, local public health efforts could be severely effected. As a member of the Senate Public Health Committee, Stadelman believes the state needs to reinforce local health departments.
"We are living in an unprecedented time," Stadelman said. "We need to ensure that local health departments continue to be fully funded as local governments begin to cut back on spending."
Local Health Protection Grants provide funding to certified local health departments to ensure that basic levels of protection for Illinois residents are maintained at the community level for infectious diseases, food protection, safety of potable water supply and private sewage disposal. Funds are distributed by the Illinois Department of Public Health based on a formula that includes population and poverty levels within each jurisdiction.
In case you missed me on Facebook ...
Starting Friday morning (8-4 every day), the Illinois Department of Public Health will open a COVID-19 drive-through testing facility in Rockford at the University of Illinois College of Medicine, 1601 Parkview Avenue.
The site is available to anyone with COVID-19-like symptoms, such as coughing and shortness of breath. A doctor's permission is not required. All health care workers and first responders can get a test regardless of symptoms.
The service is being offered for free. However, you will be asked for an ID and if you have insurance. All tests are self-administered swabs. Testing is an essential step in combatting and eventually eradicating COVID-19. FYI, lines may be long at least for the first few days.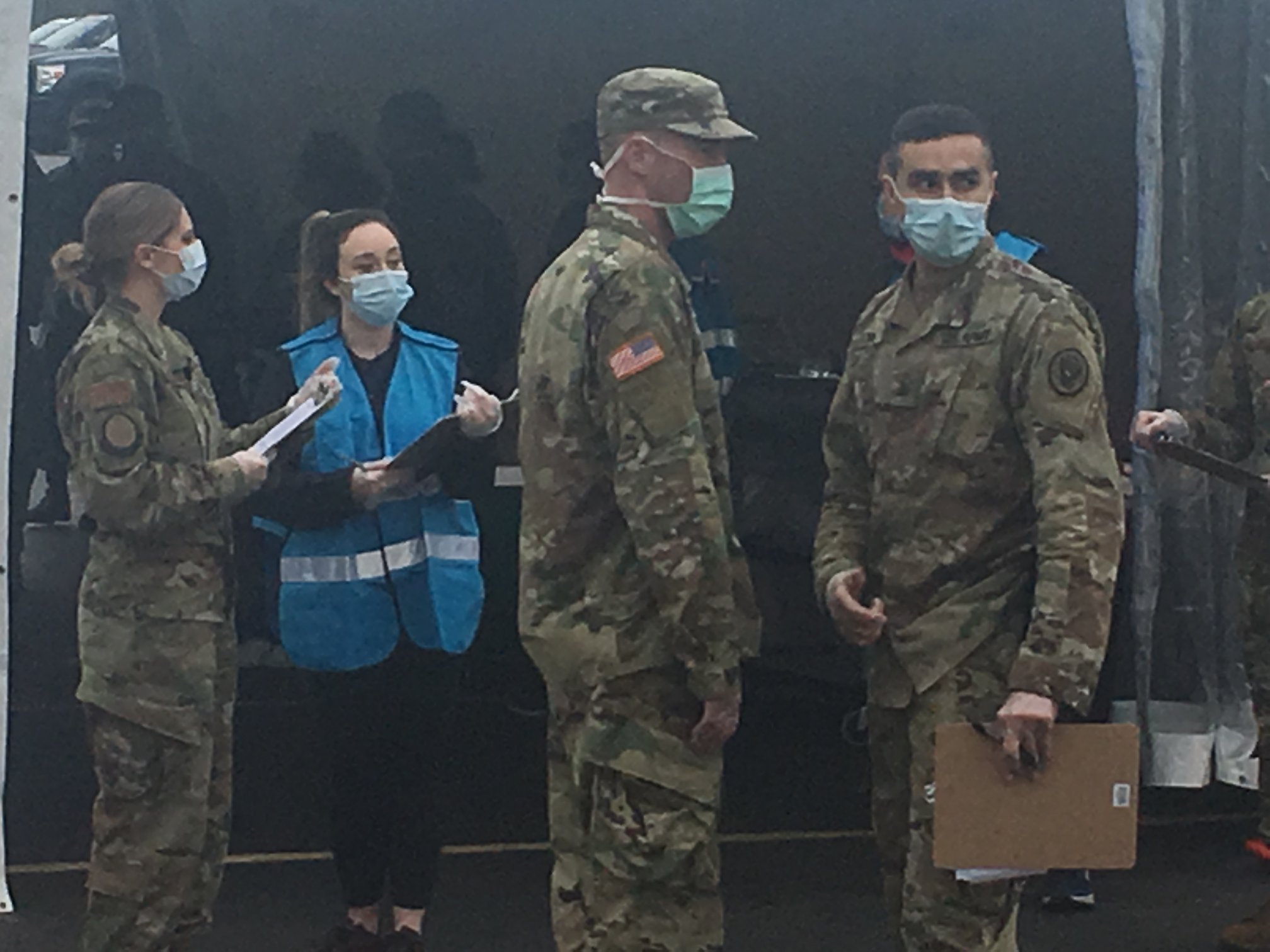 (Note: A second site subsequently opened at Auburn High School. Crusader Community Health administers free tests at the Auburn drive-up from 9 a.m. to 4 p.m. Monday to Friday.)
Category: Latest