Published: Thursday, April 23, 2015 06:35 PM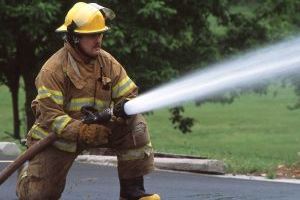 SPRINGFIELD– In November of 2014, Cherry Valley firefighters arrived at a house fire only to find a hydrant that was inoperable and to be used only for flushing, not fighting fires. As it turns out, the hydrants were broken and no one had told the fire department. While the house burned, they had to wait for water to be transported to the scene before the fire could be extinguished.
A proposal passed by State Senator Steve Stadelman (D-Rockford) would require private water companies to notify fire departments of the working capacity of the hydrants. Stadelman was joined last week in the Senate Energy and Public Utilities Committee by Cherry Valley Fire Chief Craig Wilt, who testified in support of the legislation.
"This legislation would make it much easier for fire departments with private water systems to know the amount of water they have in storage if there is a fire. Right now, it's unknown how much water is available in a private water system for firefighting, versus a municipal system where we know we will not run out of water," said Wilt.
"Firefighters need to know the working condition of the hydrants they use. It's extremely unfortunate a family had to lose its home because the Cherry Valley fire department hadn't been updated on the status of the hydrants. This legislation will stop that from happening again," said Stadelman.
The legislation passed the Senate today and will be sent to the Illinois House of Representatives.
Category: Latest