Published: Thursday, March 02, 2017 12:00 PM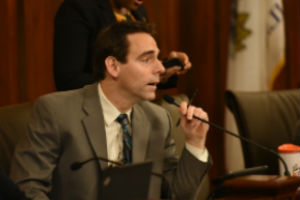 State Senator Steve Stadelman (D-Rockford) presented a bill to the Senate judiciary committee that will allow domestic violence victims to continue using their cell phone plans after separating from their abusers.
"Leaving an abusive relationship is difficult, and there are many roadblocks you might not think about unless you've been in that situation," Stadelman said. "Anything we can do to make it easier to leave is a positive step."

The measure requires wireless providers to transfer the right to continue to use phone numbers on an account the victim shares with the abuser. Similar legislation was recently enacted in California, Missouri and Wisconsin.

SB 57 passed unanimously in committee and will move to the Senate for consideration.
Category: Press Releases