Published: Wednesday, June 28, 2017 03:52 PM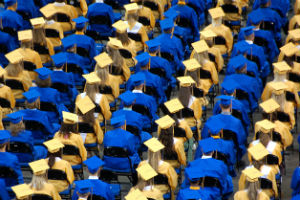 Thousands of adults in Winnebago and Boone may get the chance to earn their high school diploma, thanks to legislation that passed the Illinois House.

The measure, sponsored by State Senator Steve Stadelman (D-Rockford) in the Senate, effectively eliminates the existing law prohibiting school districts from awarding high school diplomas to anyone over the age of 21.

"A high school diploma is nearly essential in today's world, but not everyone is able to complete high school in the same amount of time," Stadelman said. "These programs will give people a second chance and help them obtain job skills. And they benefit everyone, because a trained workforce is good for economic development in our communities."

The legislation allows non-profit entities, including community colleges, to establish programs that can award high school diplomas to adult learners.

House Bill 2527 passed both chambers unanimously and heads to the governor's desk for approval.
Category: Press Releases