Published: Tuesday, December 30, 2014 01:27 PM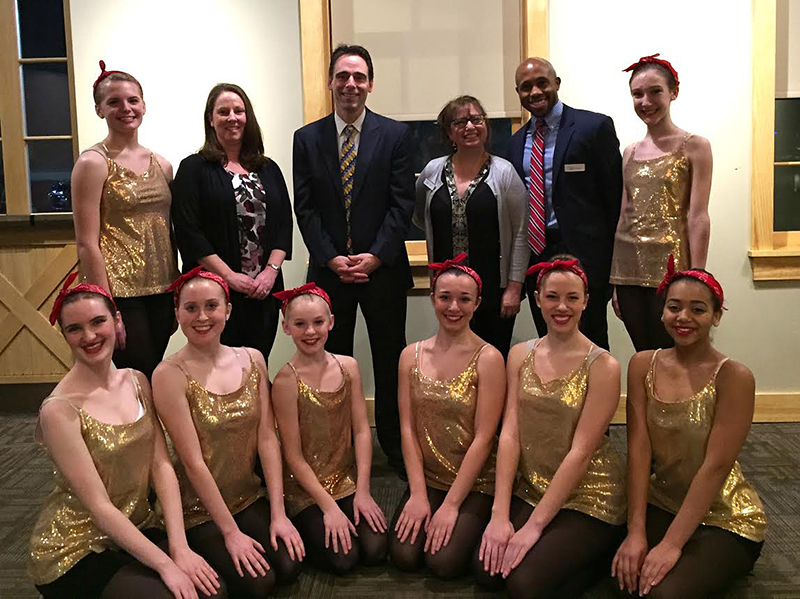 ROCKFORD – State Senator Steve Stadelman has been named honorary chairman of a new event to increase scholarship funds for students at the Rockford Dance Company.
The public is invited to the first-ever "Lights & Tights" Dance Marathon from 6 to 11 p.m. Saturday, January 24 in Kresge Hall at the Riverfront Museum Park, 711 N. Main St., in downtown Rockford. Money is being raised through pledges collected by participants at the USO-themed, swing-style dance party and through a $25 admission charge.
Stadelman, D-Rockford, joined RDC officials to announce the benefit during a holiday party December 26.
"I'm honored to have been asked to help launch what hopefully becomes a new tradition for an organization that has a proud, 40-year history in our community," Stadelman said. "As a longtime recreational basketball player and coach, I see very clearly the value of dance in character building and youth development that extends far beyond the stage just as those benefits extend off the courts."
Stadelman commended leadership of the nonprofit dance school and performance troupe for continuing its commitment to equal access to instruction regardless of a family's ability to pay. Eleven families with students enrolled in dance classes currently receive financial assistance.
"Dance should know no boundaries as an art form or an athletic discipline," he said. "I'm grateful for any part I can play in growing the number of students who receive dance scholarships in the future."
For more information on the Lights & Tights Dance Marathon, call 815-963-3341 or visit www.rockforddancecompany.com.
Category: Press Releases