Published: Tuesday, December 23, 2014 02:34 PM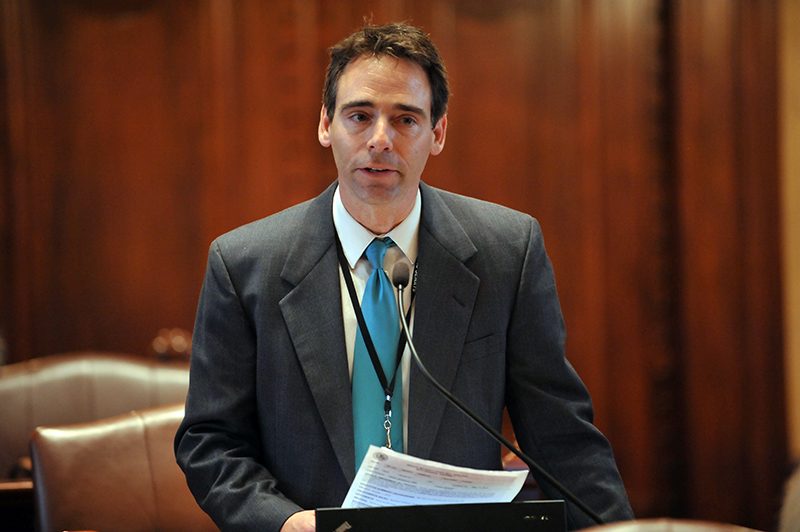 SPRINGFIELD – New legislation by State Senator Steve Stadelman to ease the pain for businesses and employees during tough economic times was signed this afternoon by Governor Pat Quinn.
Senate Bill 3530 changes how unemployment benefits are paid in Illinois, reducing layoffs and improving state finances. With the establishment of "work-share" benefits, employers that find themselves struggling in a weak economy can temporarily reduce hours – rather than lay off workers – and workers can collect partial unemployment compensation while staying on the job part time. In addition, the state saves money that would have been paid to laid-off workers drawing full benefits.
Quinn's signature before the end of 2014 makes Illinois eligible for $4 million from the federal government to pay startup costs for the program.
"The value of work-share cannot be over-emphasized," said Stadelman, D-Rockford. "Employees who otherwise face layoffs gain a sense of security and peace of mind, and businesses avoid the upheaval of letting skilled workers go and retraining new ones."
Known also as "short-time compensation," similar laws have been successfully implemented in 28 other states, including Iowa and Missouri. Under Stadelman's bill, Illinois now offers partial benefits when a business cuts hours among at least 10 percent of its staff and shares the remaining work among affected employees.
Stadelman received praise from business and labor organizations for bringing them together to help draft and earn bipartisan support for SB 3530.
"Illinois manufacturers appreciate Senator Stadelman's leadership in improving the unemployment system for both workers and business," said Mark Denzler, vice president and COO for the Illinois Manufacturers Association. "These reforms relax regulations while allowing for work-share programs that will reduce layoffs."
AFL-CIO Secretary-Treasurer Tim Drea called the legislation a "win-win" that in times of reduced employment lets workers keep job-related benefits and lets companies retain highly-skilled workers. "With all parties working closely with Senator Stadelman, this legislation was crafted to benefit taxpayers, workers and businesses."
Category: Press Releases