Published: Saturday, April 09, 2022 03:35 AM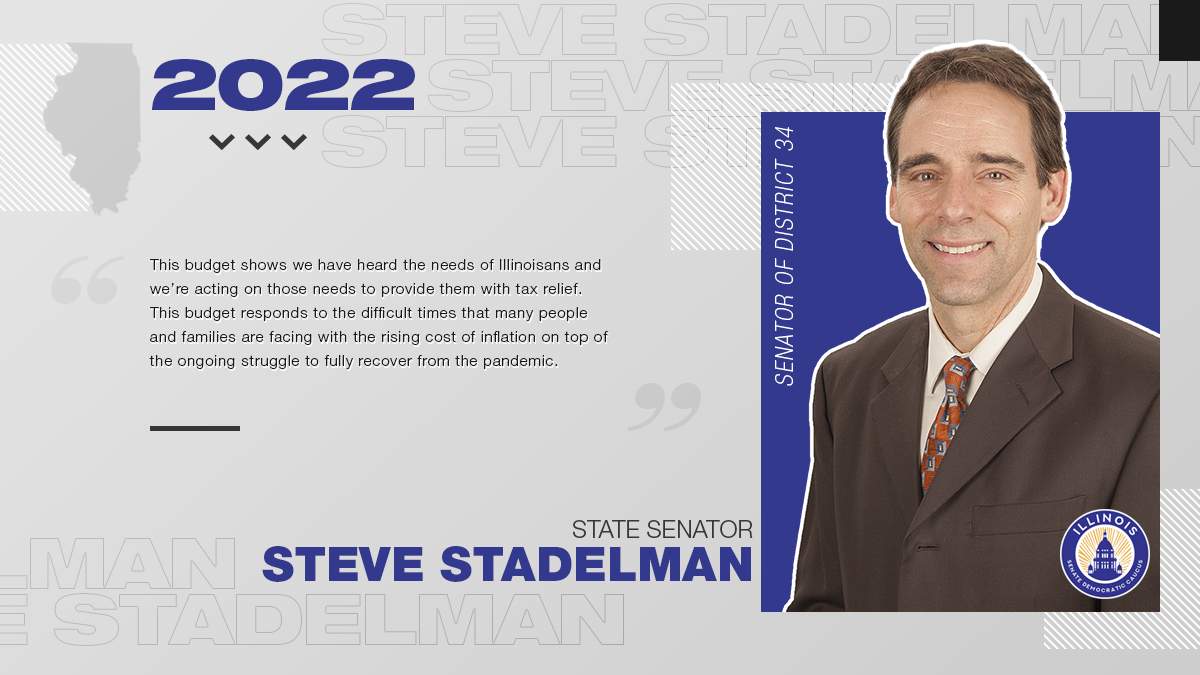 SPRINGFIELD – State Senator Steve Stadelman (D-Rockford) was proud to support a budget that prioritizes working families, local businesses, and the state's hardworking students and teachers.
"This budget shows we have heard the needs of Illinoisans and we're acting on those needs to provide them with tax relief," Stadelman said. "This budget responds to the difficult times that many people and families are facing with the rising cost of inflation on top of the ongoing struggle to fully recover from the pandemic."
The budget brings forth a total of $1.8 billion in tax relief for families. It addresses inflation by suspending the 1% state grocery tax for one year, and freezing the state's portion of the gas tax increase for six months to help with rising prices at the pump.
The budget also includes measures to pay debts and ensure Illinois is spending responsibly. This budget allocates $1 billion to the Rainy Day Fund, includes
additional pension payments and puts record funding toward local governments.
In order to continue addressing the rising rate of crime in Illinois communities, this budget invests millions of dollars to support the training and hiring of law enforcement. These investments will go toward tools that officers need to prevent and solve crimes while strengthening our mental health and substance abuse prevention resources to continue keeping communities safe.
"When we started budget talks, it was clear that our top priority needed to be providing relief for the state's residents who have dealt with unprecedented financial disparities the last two years," Stadelman said. "This budget not only prioritizes our families – it prioritizes our local governments, law enforcement and our financial future."
The budget has passed the Senate.
###
Category: Press Releases