Published: 06 December 2013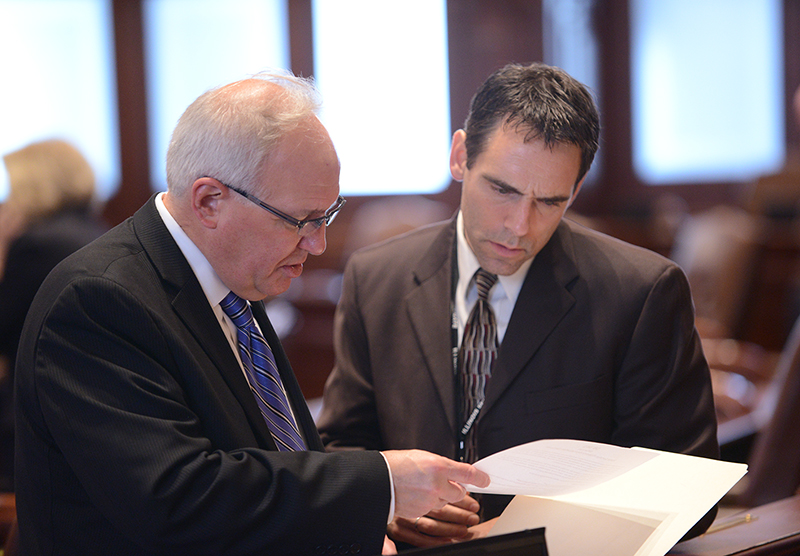 SPRINGFIELD -- The vacant Singer Mental Health Center on Rockford's northwest side could be put to new use and back on the tax rolls as a result of legislation introduced by Illinois Senator Steve Stadelman and approved recently.
Under the State Surplus Property Revitalization Tax Credit Act, closed state buildings could be transferred to units of local government for as little as $1, with tax credits available to investors who redevelop the properties.
To qualify, the state facilities must have closed within the past two years and employed at least 100 workers. Singer shut its doors in October 2012 as Illinois began a shift from state-run mental health facilities to community-based care.
"The legislation gives communities the ability to control their own destinies and relieves the state of the fiscal burden of maintaining shuttered buildings," said Stadelman, chief co-sponsor of Senate Bill 341. "The incentives could spur new uses for the vacant facilities, create jobs, generate tax revenue and eliminate what in some cases have unfortunately become eyesores."
An article in the Rockford Register Star in August called attention to how rapidly overgrown the Singer campus at 4402 N. Main St. had become.
To obtain the tax credit, investors would be required to submit rehabilitation plans and expenditures to the Illinois Department of Commerce and Economic Opportunity for approval. Eligible projects would receive a tax credit of up to 30 percent of rehabilitation costs over $5,000, with projects that exceed $250,000 requiring an outside cost audit.
"If this legislation can give new life to once-productive places like Singer, that helps compensate for the loss of jobs, property deterioration and other hardships experienced in communities where the state has closed facilities," Stadelman said.
Category: Press Releases