Published: Friday, November 04, 2022 03:53 PM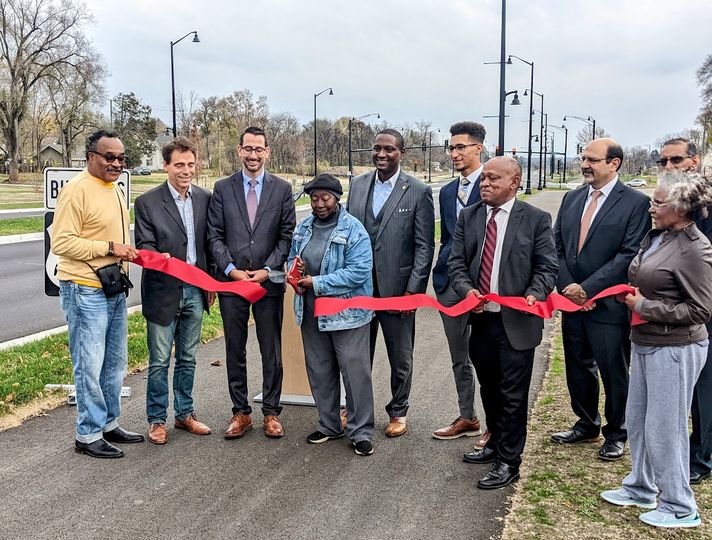 ROCKFORD – State Senator Steve Stadelman is proud to announce the third and final phase of reconstructing West State Street was completed this week, thanks to his support of the Rebuild Illinois program and the joint effort between the city of Rockford and the Illinois Department of Transportation on this project.
"The reconstruction of West State Street has been transformative to the area," said Stadelman (D-Rockford). "From improving accessibility features for pedestrians, mitigating traffic delays, and making the route to downtown more convenient, this project will be beneficial to residents of Rockford. I look forward to utilizing these improvements when I am driving around the district."
West State Street, also known as U.S. Business 20, was rebuilt and widened between Independence and Day avenues, eliminating a bottleneck while enhancing a downtown entry point to encourage redevelopment on the city's west side. Other upgrades included new sanitary and storm sewers, modernized traffic signals and accommodations for pedestrians with disabilities. These changes were driven from extensive community input and planning to redefine and remake West State Street over the last two decades, and is just the beginning of improvements coming to Rockford as a part of the Rebuild Illinois capital plan.
Over the next six years, IDOT is planning to improve more than 2,500 miles of roads and nearly 10 million square feet of bridge improvements, which is investing $33.2 billion into all modes of transportation. These plans include a $227 million project to expand I-39 between Harrison Avenue and north of Blackhawk Road, the west interchange with U.S. 20 in Cherry Valley, as well as reconstructing the west U.S. 20 and Harrison Avenue interchanges and the Mulford Road Bridge in Rockford. These investments are set to revitalize Rockford's aging infrastructure and improve commuting for residents.
"Prioritizing our aging infrastructure system is long overdue," Stadelman said. "I am proud to support the Rebuild Illinois investments, and look forward to seeing how the West State Street projects and future projects in the district improve the quality of life in our community."
For more information on the Illinois Department of Transportation's multi-year programs, click here.
Category: Press Releases