Published: Thursday, April 26, 2018 04:53 PM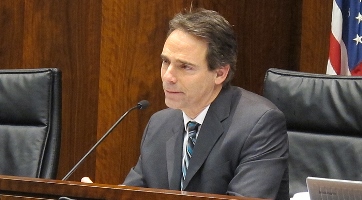 SPRINGFIELD –College students would be able to make more informed financial decisions about their education under a measure State Senator Steve Stadelman (D-Rockford) passed through the Illinois Senate today.
Stadelman's proposal, Senate Bill 2559, creates a three-year pilot program that requires each public university and community college to send an annual letter detailing the current loan and annual repayment amounts to all students with college loans.
"Every year, thousands of Illinois students graduate from college and are faced with tens of thousands of dollars in student loans. For many of these students, it's the first time they completely realize the full expense of their education," Stadelman said. "This proposal ensures students know up-front how much they will owe and gives them the information to make smart financial decisions early to save money in the long run."
Student loan debt in the United States has skyrocketed from $833 billion to an all-time high of $1.4 trillion, according to recent studies. On average, college students graduate with over $34,000 in debt, up 62 percent in the last decade.
In 2012, Indiana University began sending new and returning students a letter projecting the amount of debt they were expected to graduate with, along with what their monthly payments would be. After implementing this system, the university saw a decline in the amount of education loans taken out by students. The state of Indiana passed a similar law to cover all state universities and community colleges in 2015.
Stadelman's bill passed the full Senate with a vote of 51-1. It will now move to the Illinois House of Representatives to be heard for consideration.
#####
Category: Press Releases