Published: Wednesday, April 17, 2013 04:05 PM
Senator praises announced Rockford road projects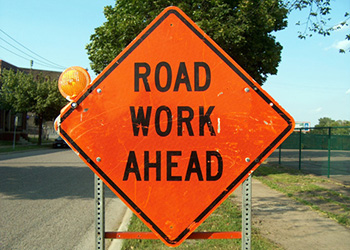 SPRINGFIELD – Steve Stadelman (D-Loves Park) today praised the Illinois Department of Transportation's announcement of a six-year, $12.62 billion construction plan that includes several million dollars in updates and reconstruction to roads, bridges and railway in Winnebago County. Stadelman released the following statement after the announcement:
"Today's IDOT announcement is great news for the Rockford area, but I would like to hear this type of announcement more frequently," Stadelman said. "These projects make our roads safer while creating thousands of jobs across the state. Investing in infrastructure and making improvements to our roads should be one of the biggest priorities of our state. Passing a capital bill once every decade will not allow us to stay up to date on our infrastructure which is essential in keeping Illinois roads and bridges safe."
The biggest projects in Senator Stadelman's district include:
Re-establish passenger service to the Rockford area, including two new stations in Rockford (Alpine Road and South Main Street). Trains will run at least one round-trip daily between Chicago's Union Station and Dubuque. The project is estimated to cost $60 million, and is funded through the Illinois Jobs Now! capital plan.
Rockford Multimodal Station. The City of Rockford will design and engineer a new multimodal station that will be built on the site of the former Amtrak station, just south of downtown. The station had not been used since the early 1980s, had fallen into disrepair and was demolished by the city at its own expense in 2011. This multimodal station will serve Amtrak's new Chicago-Rockford-Dubuque corridor with one round-trip train per day. The project is funded by $1.052 million from the state of Illinois and $2.268 in federal funding.
One phase of a multi-phased project to rehabilitate Runway 1/19 at Chicago Rockford International Airport at an estimated cost of $4,965,000.
For more Rockford-area road projects, click here.
Category: Press Releases