Published: Thursday, September 03, 2015 11:17 AM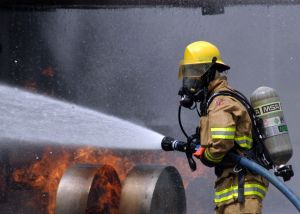 SPRINGFIELD– In November of 2014, Cherry Valley firefighters arrived at a house fire only to find a hydrant that was inoperable and to be used only for flushing, not fighting fires. As it turns out, the hydrants were broken and no one had told the fire department. While the house burned, they had to wait for water to be transported to the scene before the fire could be extinguished.
Senate Bill 373, sponsored by State Senator Steve Stadelman (D-Rockford) advanced through the House and will require private water companies to notify fire departments of the working capacity of the hydrants. Stadelman's legislation passed through the Senate earlier this spring.
"To be able to effectively extinguish fires, firefighters must know the working condition of the hydrants they use. This legislation will stop another family from having to face the devastation of watching their home burn while firefighters stand by helpless because they hadn't been updated on the status of the hydrants," said Stadelman.
The proposal will now be sent to the Governor's desk.
Category: News